Stage name: CL
Real name: Lee Chae Rin [이채린]
Position: leader, rapper & vocals
Date of birth: february 26 1991
Height: 162cm
Blood type: A
Specialties: Rapping,Singing,Dancing and speaks fluent English,Japanese & French
Featurings: Big Bang's 2nd Mini-Album (Hot Issue) – Intro Hot Issue
– Uhm Jung Hwa's 1st Mini-Album (D.I.S.C.O) DJ
– Big Bang's 3rd Mini-Album (Stand Up) A Good Man
– YMGA's Mini Album (Made in R.O.K) for What
Sedikit Cerita tentang CL… Awal 2007 merupakan tahun dimana CL mulai bergabung dengan YG entertainment.. tidak ada keterangan yang pasti seputar kemunculan CL hingga ia lebih dikenal sebagai "Si Misterius 16 tahun", apalagi ketika ia menyumbangkan suaranya dalam intro lagu "Hot issue" milik Big Bang. Debut perform CL dilakukan bersama dengan personil dr YG family pada acara SBS Gayo Daejun (SBS music awards) di akhir tahun 2007. Pada awalnya, CL seharusnya melakukan debutnya sebagai solo dance singer, tapi akhirnya malah diputuskan untuk membentuk grup bernama "2NE1" yang beranggotakan 4 orang..
Pihak YG mengatakan bahwa "CL has talent in singing, dancing, and also has charisma to the point that I find high probability in her becoming a next generation star".
Stage name: sandara
Real name: sandara park [박산다라]
Position: vocals
Date of birth: november 12 1984
Height: 162cm
Blood type: A
Specialties: acting, tagalog, english & chinese
Pre-debut work and features:
– Philippines -
Reality – Star Circle Quest Contestant
Reality – SCQ Reload
TV Show – Ok Ako
TV Show – Sandara's Romance
TV Show – ASAP Fanatic
Soap Opera – Krystala
Self-titled album – 60,000 copies sold
Movie – Bcuz of U
Movie – Can this be Love
Movie – Super Noypi
– Korea -
Drama – Return of Iljimae
Sebelum bergabung dalam 2ne1, sandara park sebenarnya sudah terkenal dalam dunia entertaiment. Ia sering muncul dalam acara televisi, film, dan bahkan pernah memiliki beberapa single di Filipina. Meskipun ia lahir sebagai orang korea, namun ia pindah ke filipina saat ia masih berumur belia, oleh sebab itu, ia sangat fasih dalam berbicara dalam bahasa tagalog dan inggris. Ia mulai terkenal sejak tahun 2004, saat ia mengikuti sebuah acara pencarian bakat di ABS-CBN. Meskipun, ia tidak medapatkan juara pertama, namun ia tetap terkenal di filipina. Namun akibat ketidakaktifannya selama beberapa bulan yang disebabkan ia sempat pergi ke korea untuk melanjutkan kuliah, membuatnya mendapatkan respon yang dingin. Sejak saat itu ia memutuskan untuk bergabung dengan YG. YG sendiri menerima Dara sebagai trainee pada saat itu, dikarenakan mereka melihat potensi yang dara miliki dalam acara KBS documentary. Kemudian Sandara sekeluarga pun memutuskan untuk pindah dan menetap di Korea. Hari berikutnya, pada 2 Agustus 2007, Sandara menandatangani kontrak dengan YGE.
YG mengatakan bahwa "If the other members are like meat soup, which has been boiling for a long time, Park Sandara is like the salt (which spray on top)".
Stage name: Park Bom [박봄]
Real name: Lee Park Bom [이박봄]
Position: main vocals
Date of birth: march 24, 1984
Height: 165cm
Blood type: AB
Specialties: english, japanese, piano, flute & cello, singing, dancing
Features: -
– Big Bang's 1st Single (We Belong Together) We Belong Together single & MV
– Big Bang's 3rd Single (Forever With You) Forever With You single & MV
– Samsung Anycall's Anystar MV with Lee Hyori &Lee Junki
– Lexy's 3rd Album (Rush) Baby Boy
– Red Roc's 1st Single (Hello) Track 03
– Kim Ji Eun's Tell Me Once More MV
– Big Bang's 2nd Japanese Mini-Album (With U) We Belong Together (English Version)
Awal karir dari Park Bom dimulai semenjak ia memutuskan untuk absen dari bangku kuliahnya di Berklee College of Music in US dan memilih untuk menjadi seorang entertainer. Ia membutuhkan waktu tiga tahun untuk dapat diterima oleh YGE sebagai trainee. Bom sudah mengikuti training dengan YGE sejak tahun 2005 dan dijadwalkan akan melakukan debut sebagai solo singer dan akan meriliskan single pertamanya pada Maret 2007. Namun kemudian, YGE memutuskan untuk memutar haluan dengan memasukkan ia sebagai salah satu personil 2ne1. Pada awalnya ia dikenal sebagai R&B Pop Singer, namun ketika ia mempertunjukkan kemahirannya dalam menari di sebuah iklan milik Samsung "Anystar", ia kemudian lebih dikenal sebagai dance singer.
Stage name: MinJi
Real name: Gong Min Ji [공민지]
Position: rapper & vocals, lead dancer
Date of birth: januay 18, 1994
Height: 161cm
Blood type: O
Specialties: Rapping,Dancing,Singing,Japanese,Chinese
Kemahiran Minji dalam melakukan gerakan menari mengejutkan pihak YGE, bahkan memberikan ia julukan "Briliance" (bakatnya ia dapatkan dari nenek nya yang merupakan penari terkenal bernama Gong Okjin). ia bergabung dengan YGE sejak berumur 6 tahun. awalnya minji dijadwalkan akan melakukan debut pertamanya bersama May Doni (mantan YG trainee) di jepang, namun hal ini tidak terwujud disebabkan May Doni memutuskan untuk pindah label.
Sedikit hal seputar diri Minji yang dikutip dalam Minji Cyworld….
"Aku suka melakukan/ mecoba hal-hal baru. Aku membayangkan Kebebasan seperti langit dan berwarna pink?? Aku suka hal-hal yang lucu. Aku benci memikirkan hal-hal yang tidak dapat dilakukan; aku ini keras kepala/ gigih saat sedang bersaing. Aku suka membaca dan ketika aku sedang mulai membaca maka akan sulit untukku berhenti. Aku tidak suka hal-hal yang sulit dan membingungkan; aku suka hal yang tersusun rapi dan terkadang aku berpikir sendiri. Aku suka merencanakan sesuatu dan memimpikan rencana tersebut akan terwujud. Aku suka memberi dan itu membuat ku senang ketika melihat senyum orang-orang yang menerima pemberianku tersebut. Sepintas aku terlihat seperti pribadi yang kuat tapi justru aku sering merasa kesakitan karena aku masih muda, dan aku lebih suka merahasiakan perasaan tersebut. Tapi ada kalanya perasaanku memuncak saat kesabaran itu sudah tidak bisa lagi ku tahan. Walaupun ini merupakan waktu yang sulit bagiku, aku akan melanjutkan hidupku dengan rasa bahagia. Aku tahu bahwa waktu berjalan dengan sangat cepat, dan aku tidak akan mendapatkan apa-apa apabila aku tidak berjalan cepat. Waktu, gairah, dan upaya adalah hal yang penting untuk dapat mecapai tujuan. Aku mencoba untuk tidak melupakan TUHAN yang menciptakan aku….. INI LAH AKU ".
2NE1 Wins and Awards
April Cyworld Song of the Month – Big Bang and 2NE1′s Lollipop
May Cyworld Song of the Month – 2NE1′s Fire
May Cyworld Rookie of the Month – 2NE1
090614 SBS Inkigayo #1 Fire: Watch
090621 SBS Inkigayo #1 Fire: Watch
090717 KBS Music Bank #1 I Don't Care: Watch
090723 Mnet M!Countdown #1 I Don't Care: Watch
090724 KBS Music Bank #1 I Don't Care: Watch
090726 SBS Inkigayo #1 I Don't Care: Watch
090731 KBS Music Bank #1 I Don't Care: Watch
July Cyworld Song of the Month – 2NE1′s I Don't Care
090802 SBS Inkigayo #1 I Don't Care: Watch
090806 Mnet M!Countdown #1 I Don't Care: Watch
090807 KBS Music Bank #1 I Don't Care: Watch
090809 SBS Inkigayo #1 I Don't Care: Watch
090813 Mnet M!Countdown #1 I Don't Care: Watch
090814 KBS Music Bank #1 I Don't Care: Watch
090827 Mnet M!Countdown #1 I Don't Care: Watch
2009 Mnet 20′s Choice: Hot New Star – 2NE1: Watch
2009 Mnet 20′s Choice: Hot CF Star – Big Bang & 2NE1: Watch
2009 Mnet 20′s Choice: Hot Online Song – Fire: Watch
090919 2009 6th Asia Song Festival: Best Asian Newcomer's Award
091111 2009 Style Icon Awards: Female Artist Hot Icon Award
091121 2009 Mnet Asian Music Awards: Music Portal Mnet Award
091121 2009 Mnet Asian Music Awards: Best New Female Artist Award
091121 2009 Mnet Asian Music Awards: Best Music Video Award
091121 2009 Mnet Asian Music Awards: Song Of The Year (I Don't Care) Award
Honorable Mentions
2009 GQ Awards: This Year's Stage, This Year's Album, This Year's Song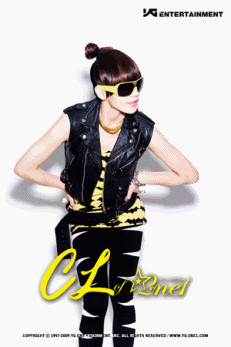 cre:google